Employment: Discover "More Than a Job" at Eagle
Eagle is a family-friendly team environment. We value those who work here and pride ourselves on being a great place to work.
Eagle is a custom job shop that is focused on service to our customers. We are looking for people who understand the importance of customer service, who like to solve challenges and who can work in a true team setting.

Besides working for a great team, Eagle offers full-time team members:
40 hours per week
Voluntary overtime
No layoffs in over 40 years
Family-friendly company
Gain-sharing program
A clean shop – we machine plastics only
Short run/wide variety of work
Steady growth
Team-oriented environment – we value and encourage employee involvement
Paid vacation, holidays, sick/personal time
Health and Dental Insurance
Disability and Life Insurance
Flexible spending
Tuition reimbursement
401K match
Safety shoe and prescription safety glasses reimbursement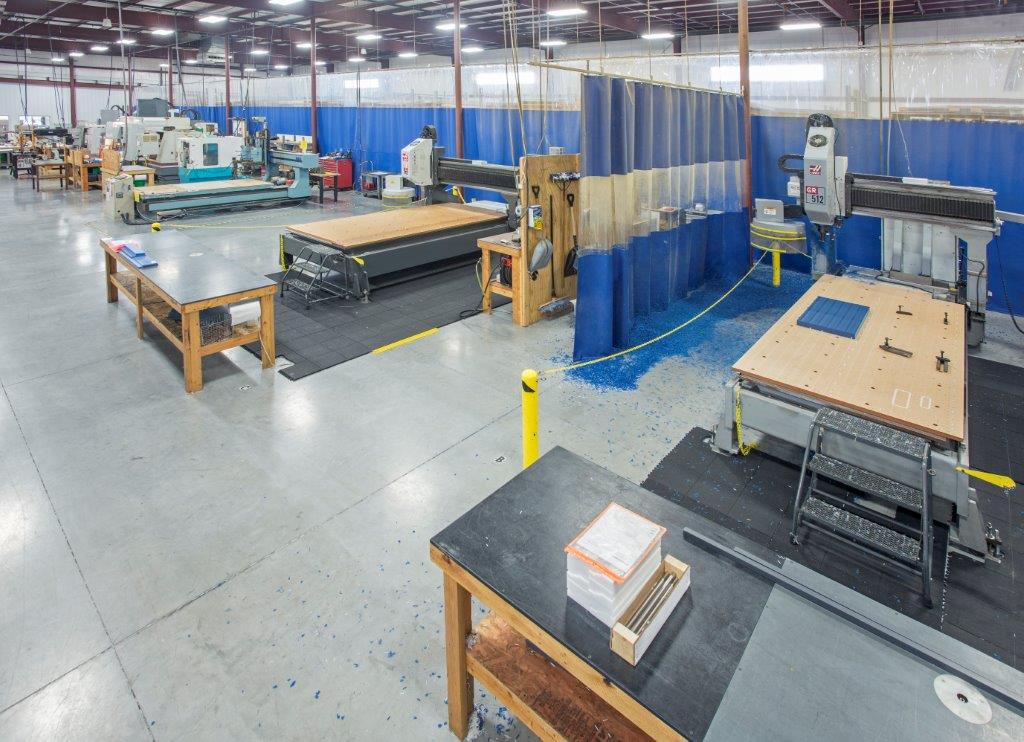 If you are ready to discover why working at Eagle is more than a job, apply now for one of our open positions:
Machinist, 2nd shift
We are looking for experienced CNC Machinists to join our 2nd shift team.  If you have the desire to work for a great company and have a 3 ½ day weekend every weekend, apply today!
Qualifications:  Ability to read, understand and edit G & M code. Experience in a job shop environment.  Must be able to independently complete multiple setups each shift. Ability to read blue prints, work independently, work in a team environment and be familiar with lean/continuous improvement concepts.  This person will be responsible for performing quality inspections using a variety of measuring equipment.  Ability to operate Vertical Machining Centers or Turning Centers is required.  Machine Tool Program graduate or Journeyman is a plus.
Machinist Trainee
If you are interested in a career in manufacturing but do not have prior machine shop experience, you may be eligible for our Machinist Training Program.  Click here for more details.
About our Machine Shop
We run 2 shifts: 1st Shift runs 6:00 a.m.-2:00 p.m., Monday – Friday; 2nd Shift runs 2:00 p.m.-12:00 a.m., Monday – Thursday.
If you are interested in working at Eagle Performance Plastics, Inc., click here to complete your application.  If you have any questions contact our HR Manager at HR@eagle-plastics.com.
Eagle Performance Plastics is currently offering a multi-year training program designed to teach intermediate machining skills.  Employees in the program will receive extensive technical training as well as hands-on shop floor experience.  We will teach skills from blue-print reading to measuring and machine operation.
Qualifications
Prior work experience, preferably in a manufacturing setting. Excellent attention to detail.  Ability to work within a team environment.  Must pass basic math and mechanical skills tests.  A strong desire to learn skills commonly used in the Machinist trade such as reading blueprints, using precision measuring equipment, operating machines and meeting customer demands.
Click here to apply for this great opportunity!
If you have any questions regarding our Machinist Training Program, please email our HR Manager at HR@eagle-plastics.com.
Thank you for your interest in Eagle Performance Plastics, Inc. We will review your application promptly, and be in touch if we have an opening that fits your skills and qualifications.
To apply online, please complete the following form. Fill out the form as completely as possible.