The Many Flavors of UHMW
December 4, 2017
Ultra-High Molecular Weight Polyethylene, commonly referred to as UHMW is one of the most widely used performance grade plastics because of its useful physical properties. It is available in sheet, solid rod, tubular bar, thin gauge strip as well as tape with pressure sensitive adhesive. Thickness ranges from .010" up to 12" thick plate and rod from ¼" diameter to 12" diameter.
Virgin natural UHMW has a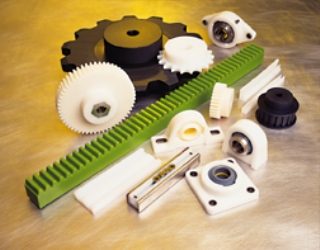 continuous use temperature rating of 180 degrees F and coefficient of friction of .15-.20 static, .10-.20 dynamic and complies with FDA, USDA, EU10/2011 standards. Other properties that make UHMW attractive is its chemical resistance and very low moisture absorption.
Because of its excellent abrasion resistance, low coefficient of friction and high impact strength, UHMW is the ideal choice for any application involving sliding against metal or other abrasive materials or surfaces. It is used widely on material handling, packaging, and food processing equipment.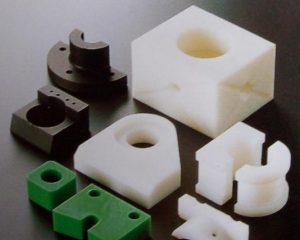 Virgin and reprocessed UHMW have been utilized in applications for years. However, many people do not realize that there are a multitude of other formulations of UHMW that enhance the already impressive capabilities of the material.
Click Here for a list available UHMW options
By including other materials in the resin or changing the molecular structure we can provide material with enhanced properties such as improved wear resistance, reduced thermal expansion, greater dimensional stability, reduced coefficient of friction, static and UV resistance, and higher heat resistance.
An example of an application where enhanced UHMW improved the function of a part is pictured below. This part is an infeed wheel on a can forming machine. It is made from Glass-Filled UHMW with an aluminum hub. The part is continuously pivoting back and forth against a steel plate requiring low coefficient of friction and good wear resistance. However, since the part is pushing metal cans through the forming machine, the engineer specified Glass-Filled UHMW to provide greater strength, rigidity and toughness than standard UHMW.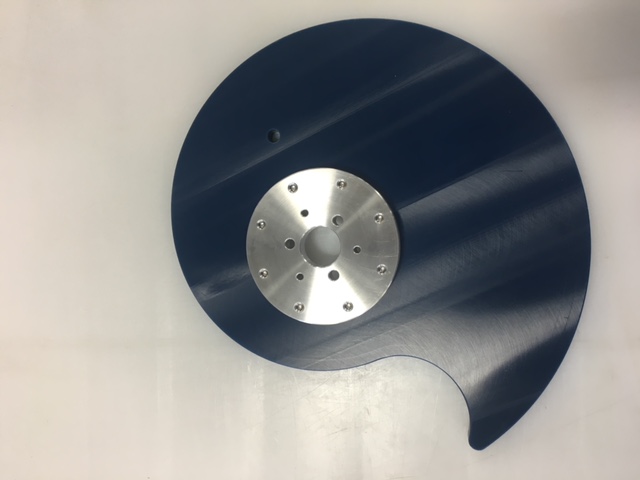 Please contact our Customer Account Specialists at info@eagle-plastics.com for more information on how the capabilities of UHMW may enhance your next project.