A-Tech Manufacturing Summer Camp Tours Eagle
August 7, 2018
Eagle Performance Plastics recently hosted a tour of 12 students and 11 parents from the A-Tech Manufacturing Summer Camp. While at Eagle, the students saw a demonstration of how a part is programmed and how it actually is machined from raw stock.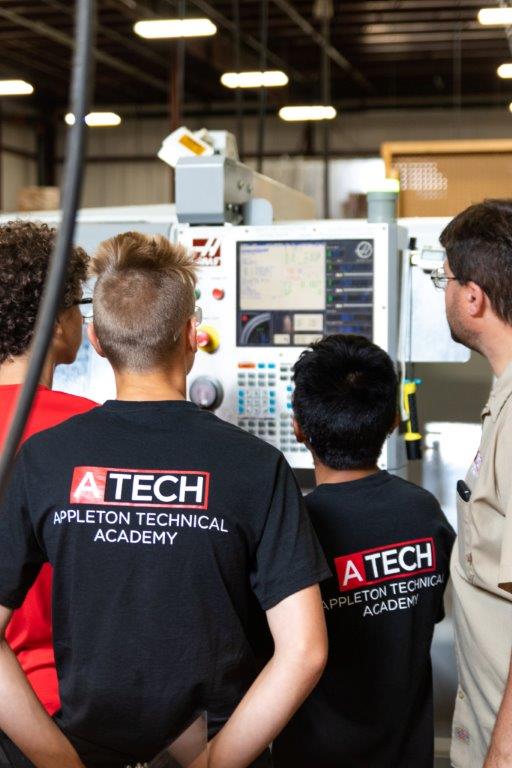 The A-Tech Summer Camp is a weeklong camp for 7th, 8th and 9th grade students that exposed them to machining, welding, CAD design, electronics and other manufacturing trades. During the course of the week, the students assembled a clock and created a case for the clock using 3D printing.
The tour of Eagle was held on the final day of the camp and was followed by a cook out.
Eagle Performance Plastics is proud to be a supporter of the A-Tech Charter School in Appleton. A-Tech will be starting its 6th year with an expected enrollment of approximately 90 students in grades 9 through 12.
For more information on A-Tech please go to www.appletontech.org.