Inspiring Creativity
February 20, 2019
One of the core values of Eagle Performance Plastics is our commitment to progressing our knowledge and evolving our capabilities both individually and collectively. At a recent All Company Meeting, I presented my thoughts on the biography of Albert Einstein that I had just recently finished reading. I was inspired by Einstein's genius and creativity in thinking that allowed him to come up with ideas and concepts that others could not imagine.
As a way of promoting imagination, creativity and idea sharing that will make our team more successful, we have decided to rename our various meeting rooms in our building.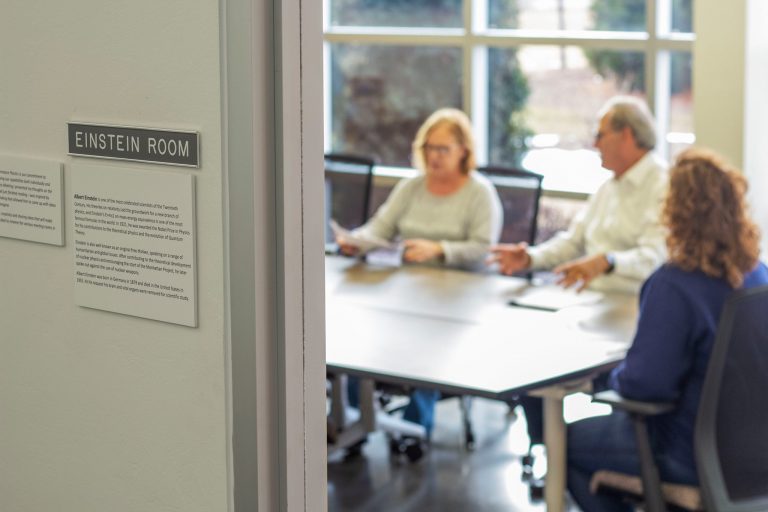 The main conference room is now the Einstein room. Other meeting rooms are named after Frank Lloyd Wright, Leonardo da Vinci, and W. Edwards Deming.
Albert Einstein is one of the most celebrated scientists of the 20th Century in the field of physics. He was known as a free thinker who won a Nobel Prize for his contribution to the evolution of Quantum Theory.
Frank Lloyd Wright is one of the greatest architects who ever lived. He defied then-current ideas about what a building should be and how it should be built and used. Wright embraced change, pushing the conceptual and technological frontiers of his field.
Leonardo da Vinci is considered to be one of the greatest painters of all time. However, many historians and scholars regard Leonardo as a "Universal Genius" or "Renaissance Man", an individual with "unquenchable curiosity" and "feverishly inventive imagination". He is widely considered to be one of the most diversely talented individuals who ever lived.
Edwards Deming was a visionary, whose belief in continual improvement led to a set of transformational theories and teachings that changed the way we think about quality, management, and leadership. He believed in a world where there is joy in learning and joy in work, where "everyone will win". His efforts lead to the transformation of management that has profoundly impacted manufacturing and service organizations around the world.