We Hate Price Increases!
March 31, 2019
Just like every organization, Eagle Performance Plastics, Inc, has to deal with periodic raw material price increases. While we don't like incurring them from our vendors, we work diligently to reduce the impact of the increases to our customers/partners.
Fortunately, plastic stock shapes (sheet, rod & tube) pricing has been stable for many years and in some cases has even gone down. However, in the past few months, we have been notified of significant price increases on multiple materials.
Eagle does not manufacture the raw material used to make custom machined parts and we have little control over the price we pay. Our competitors pay roughly the same price as Eagle and are subject to similar fluctuations in the price.
At the same time, labor, insurance and other costs related to running a manufacturing organization continue to increase. These are the same challenges that we all face every day.
SO WHAT ARE WE DOING TO MAINTAIN OUR PRICES?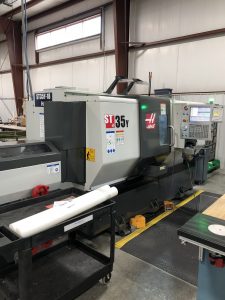 Eagle Performance Plastics, Inc is ISO 9001:2015 certified and we run our company based on these principals. We are highly process and systems oriented. Our team is very knowledgeable in lean, 5S, standardized work and visual management practices. We have a dedicated, full-time Continuous Improvement Manager on our team. All of these concepts allow us to continually improve our efficiencies and lower or contain our manufacturing costs, which offsets most of the material increases that we have less control over.
Another major driver is Eagle's commitment to acquiring and maintaining high tech, state-of-the-art equipment. We have purchased more than 8 major pieces of equipment in the last 2 years and have budgeted for several more this year.
When we spec out new equipment, we consider how it will increase our flexibility and efficiency as well as how it will expand our capability and capacity.
Recently, we ran a repeat part on our new Haas ST35Y Turning Center. In the past, this part had 4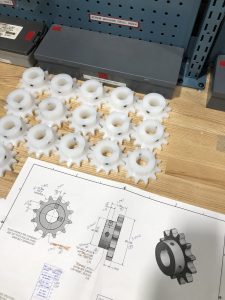 operations on 3 separate machines. We gained significant efficiency and labor savings by being able to place a solid rod in the Haas ST35Y Turning Center and completing the part in 1 operation. We reduced the run time from 10.5 hours to 5.5 hours for the entire job.
While our material and operational costs continue to rise, our investment in equipment and lean processes allow us to deliver value to our customers by providing consistently responsive and reliable service while maintaining fair prices.
For more information, please contact us at info@eagle-plastics.com